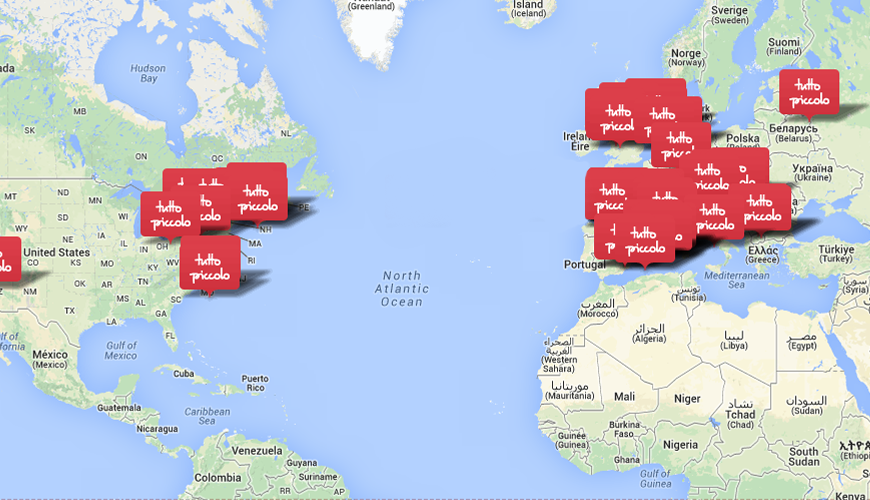 Store locator
Today, we distribute our products through the very best multi-brand boutiques, our own stores and through franchises.
Where to buy?
Your business opportunity.
Your excitement and our experience will provide you an excellent opportunity to invest in a business with a high profitability.
With our business model you will have the possibility:
Developing turnkey project.
Being part of a group renowned by the consumer.

Belonging to a recognized brand with a strong corporate image.
Ongoing assistance and training in:
Market research.

Personal Training.

Promotion at point of sale - Merchandising.

Business management policy at the store level.

Advice on new technologies.

Advice on new technologies.
Advice on new technologies.

.
Unified store image under the parent brand and a consistent look with all brands.

Distinct spaces and organized with the unique atmosphere of Tutto Piccolo store.

Wide range of references that will be adapted according to the sales agreement.

A Tutto Piccolo store must be located in a town of over 50,000 inhabitants, of at least 80/90 m2, in downtown area or mall public assurance remarkable passage, and at least 6 m.of showcases.
Form to send a request for information.