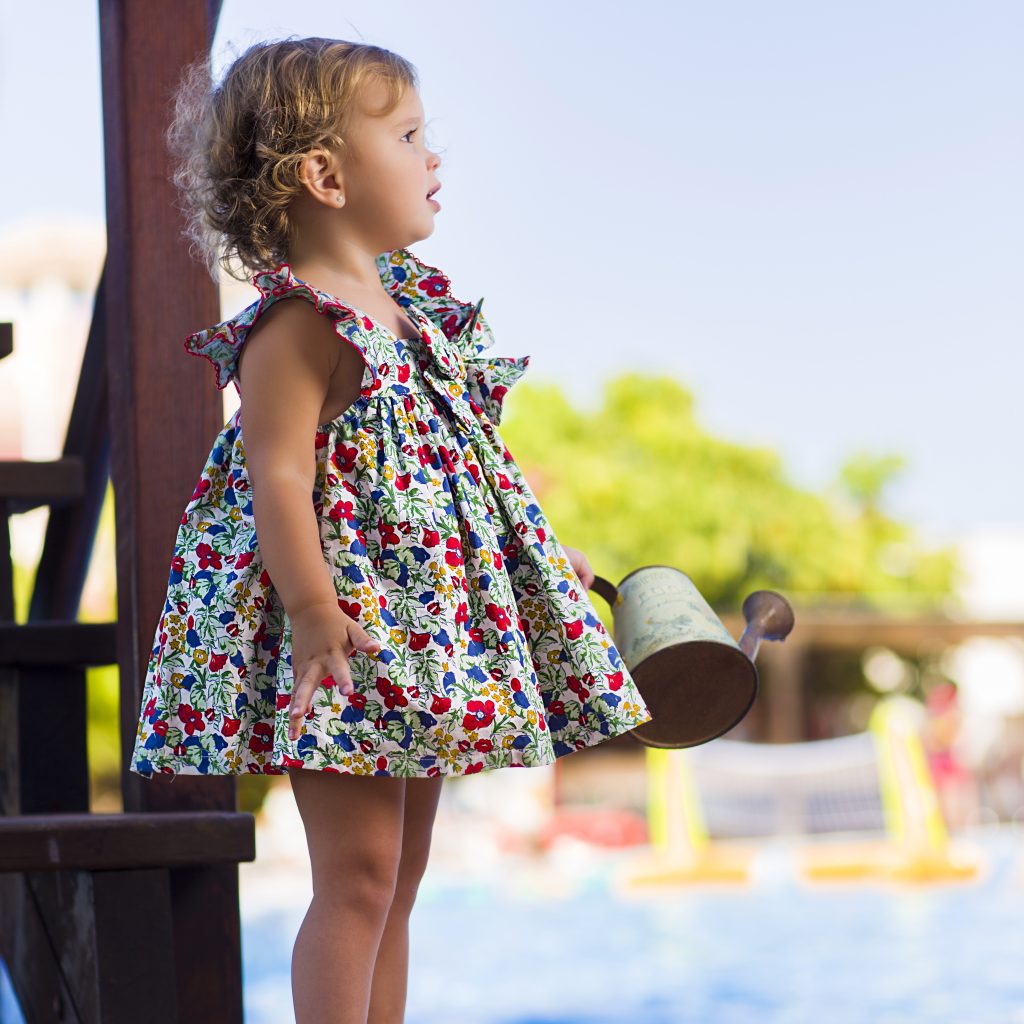 A walk through the city »
Summer 2018 trends – Tutto Piccolo
Nothing more optimistic than a sunny spring day. That moment, in the morning that you put some nice shoes on and leave to wander the world.
We start a tour in the ideal city in a relaxed itinerary, the clean streets and the facades of businesses would like to welcome us.
« A walk in the city » is the theme of the new Tutto Piccolo Summer 18 collection.
We invite you to begin walking from the « Patisserie » with all its sweet and delectable ranges, with all the pink shades ranging from a strawberry ice cream shake, to the intensity of the plum.
The window of the « Florist's » surprises us with a colourful vegetable print in delicate satin. With the same intensity of red, the cool Poplin and mint pique mix to have a full development for swimwear and cotton line; it is our « Picnic » with funny ladybugs on white backgrounds. We walk through the « Park » and « The haberdashery" full of bold shades in mauve, lime, citric yellow, the star colours of the season.
A moment of relaxation in the « port » and "the coast", the emblematic lines of Tutto Piccolo of chic casual style, the colour palette is full of blue, white and orange. Later, a walk through « The dock » and « The jetty » with the purest Tutto Piccolo sailor style:  navy, red and, white.
The special occasion moments have different proposals and styles: "The theatre" in linen colour stone with delicate touches in Ecru, « The Cinema » proposes a unique geometric Jacquard in classic tones and « The Opera house » its delicate dusky pink tulle with superposition of tissues.
There are many shop windows, diversity of stories and swimwear proposals, to dress all the moments that you can imagine.
Join us.